ARCHIVE ROOM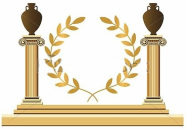 On November 16, 2011, the Alumni Association dedicated the Barringer Archive Room to Pat A. Restaino, who has since passed. Pat was President of our association, former Principal of Barringer, Co-Chair of the Newark Public School Historical Preservation Committee and our Archivist. Stored in this room is a magnificent collection of history and memorabilia regarding Newark High and Barringer High which truly deserves this place of honor. The room will always be a "work in progress" and again our alumnus has stepped up to the plate with very generous donations to help complete the many varied projects that are planned. Your support is appreciated!
---
BARRINGER ALUMNI ON RECENT TRIP TO ARCHIVE ROOM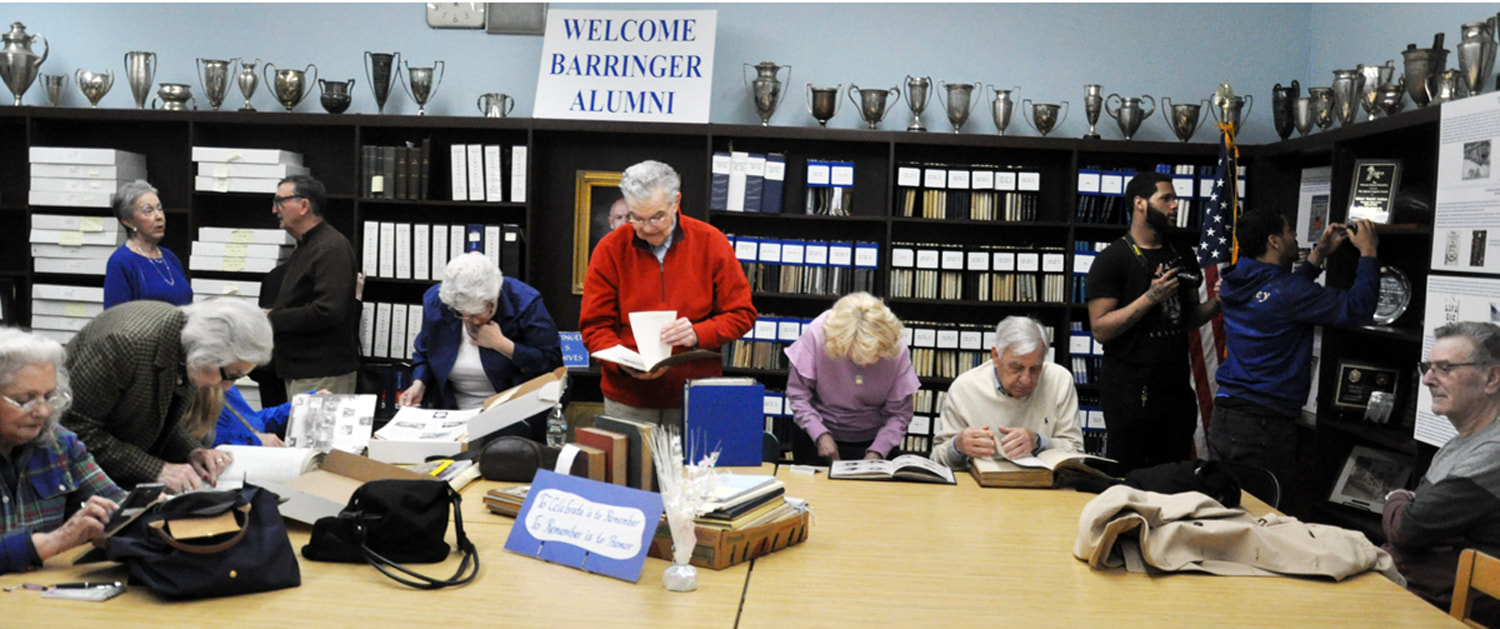 Barringer Alumni delve into their history in the Archive Room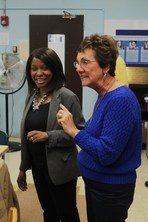 Roseann Gasparinetti introduces
Principal Mincy to Barringer Alumni
Recently a group of alumni hopped on a mini bus and made a trip to Barringer's Archive Room. In addition to spending a lot of time in the Archive Room where they were able to look through the vast collections, the group visited Barringer's Civil War Flag and Barringer's stained glass Memorial Window.
Another trip is planned for October 2018. If you are interested in attending and your dues are current there is no cost involved, otherwise, the cost is $25. See our
Events Page
for further information.
The Archive Room is located at Barringer High School, Room #117