BECOME A MEMBER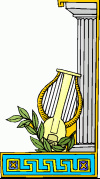 Click on 'GET YOUR MEMBERSHIP APPLICATION' below. This will bring up a printable membership application. Print out the application and fill in the information then simply mail to the P.O. Box listed on the application along with your check. Your name will be placed in our database. ​All members in good standing will receive the newsletter. Click
here
to view the first page of our most current newsletter.
​You may also donate to our Scholarship Fund and our Archive Room Fund. We distribute eight scholarships per year totaling $8700. In 2016 we initiated a new $500 sports scholarship; donations to the Archive Room Fund go directly to the maintenance of the memorabilia housed in the room.
---
WELCOME TO OUR BARRINGER FAMILY!


​If you have any questions about membership, please go to our Contacts Page and submit your inquiry. Someone from the association will be in touch with you.